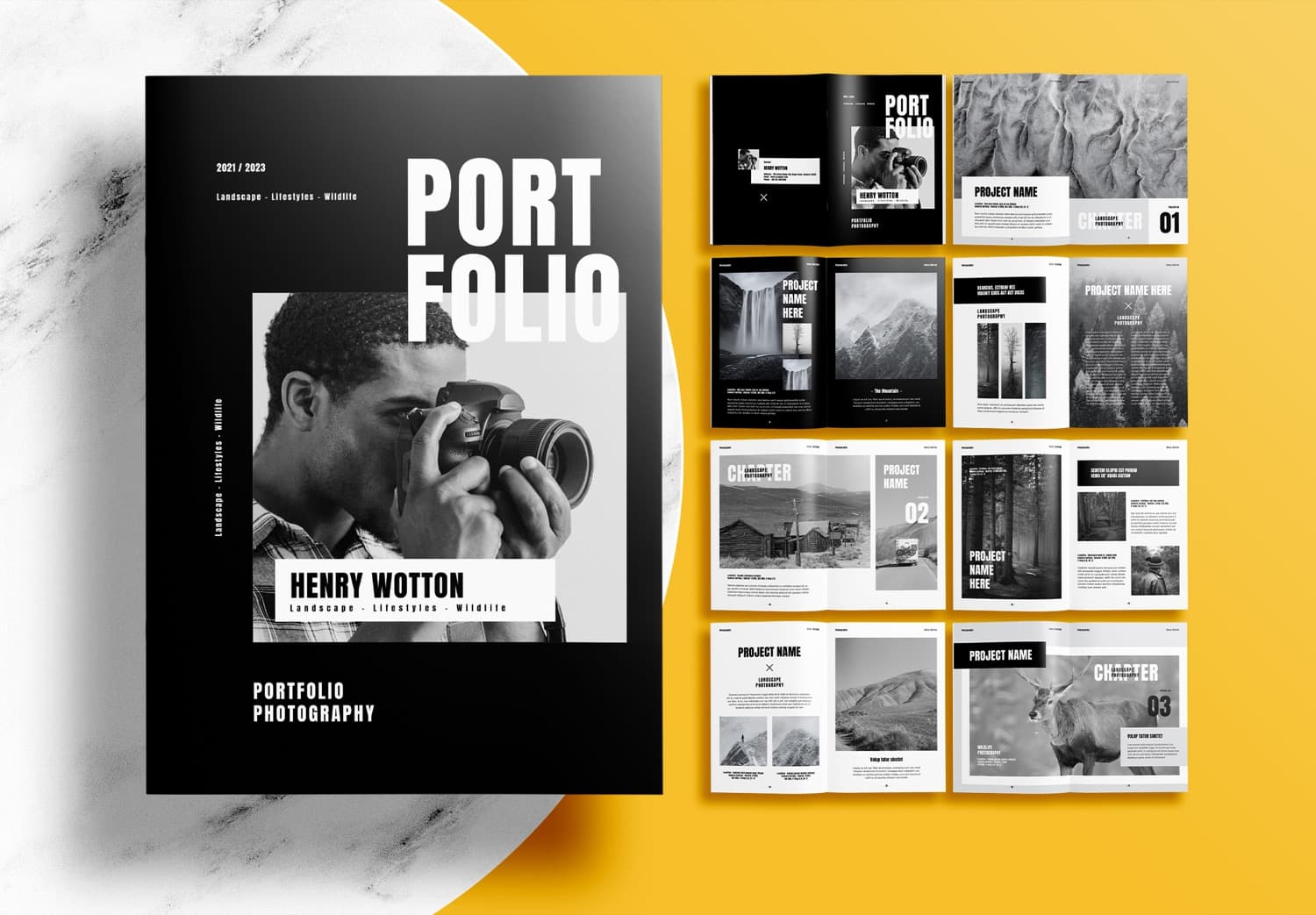 Free InDesign Template Photographer Portfolio Layout Template
Hi everyone. This is a Free InDesign Template Photographer Portfolio Layout Template is all about modern style. It uses bold black accents that catch your eye. These accents create a classy backdrop for your photos to shine. The design is clean, organized, and perfect for modern photography. This template balances style and readability. It uses bold fonts for important parts and simple fonts for regular text. This ensures that your photos remain the star while keeping things professional and cohesive. In photography, your images are everything. This template gives you plenty of room to showcase your high-quality photos. Whether you prefer full-page displays or grids, it's flexible to display your work in the best way. You can also add captions and descriptions to provide context and tell the story behind each photo.
Download Template Here Full Version Template is available 16 pages in A4 and US letter sizes. The format file is *.indt and includes convenient features such as the Running Header function and table function for simply to use. In the free version, you will receive 5 pages of design. You can easily insert your details and images into the template, which can be fully customized using Adobe InDesign.

We recommend Adobe Creative Cloud All Apps which is a collection of 20+ apps such as Adobe InDesign, Illustrator and so much more for photography, video, design, web, UX and social media. Plus integrated essentials like color palettes, font families, and the power to collaborate with anyone, anywhere. Excellent value for students and teachers. Students & Teachers Save Big 60% Off.

Please be aware that the displayed photos are for preview purposes only and do not feature in the download file. However, you can take advantage of the offer to Get 10 Free Adobe Stock photos.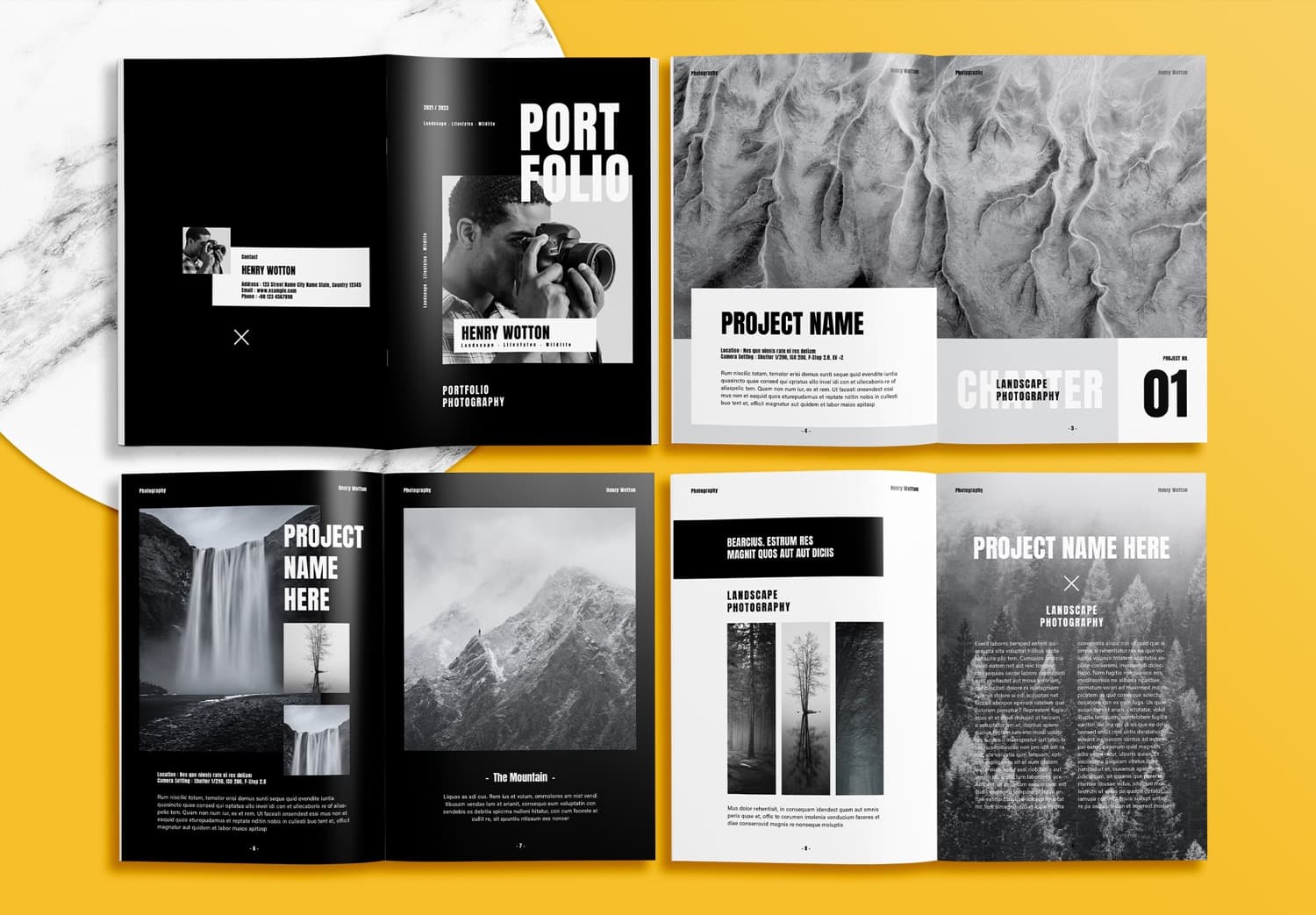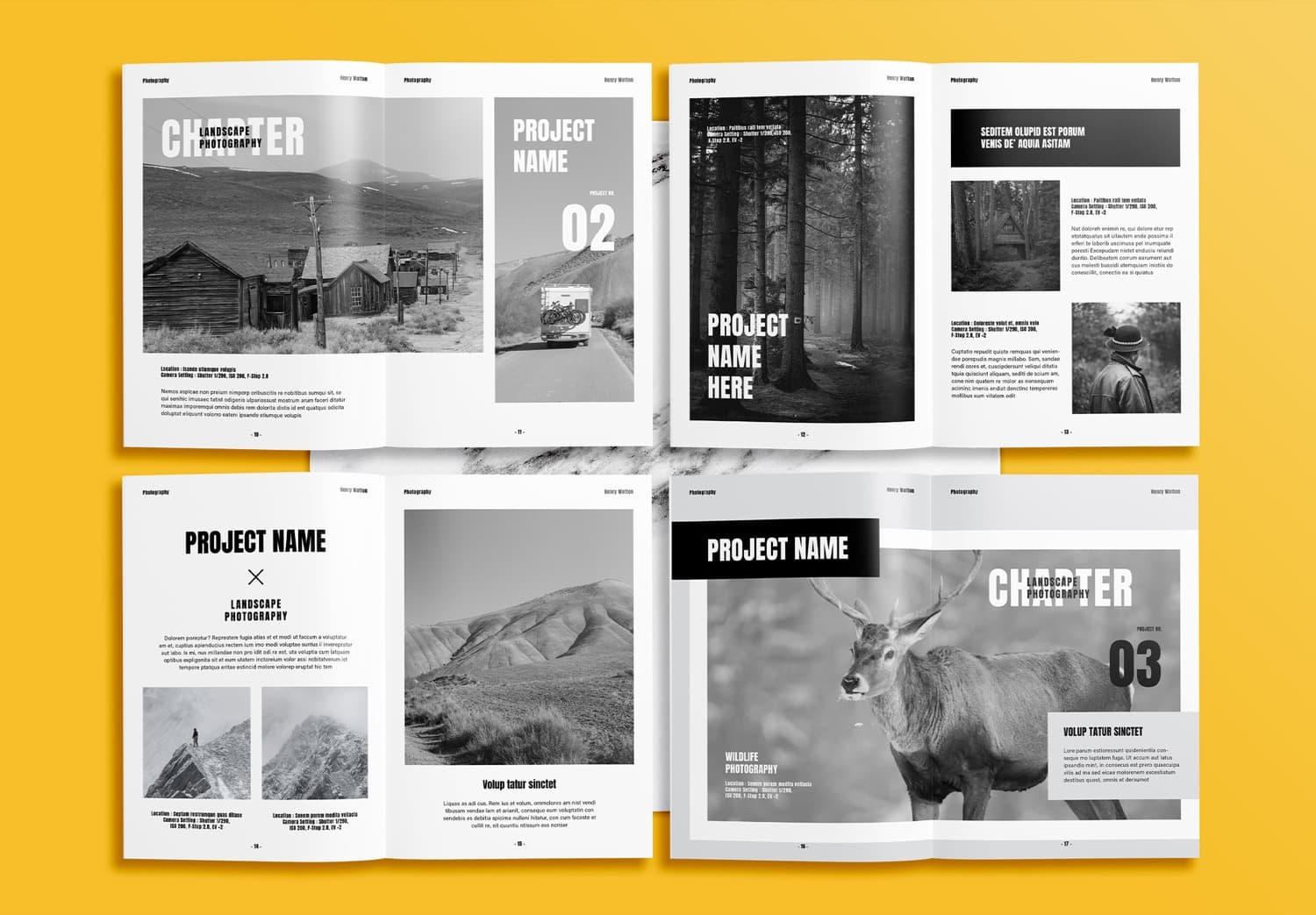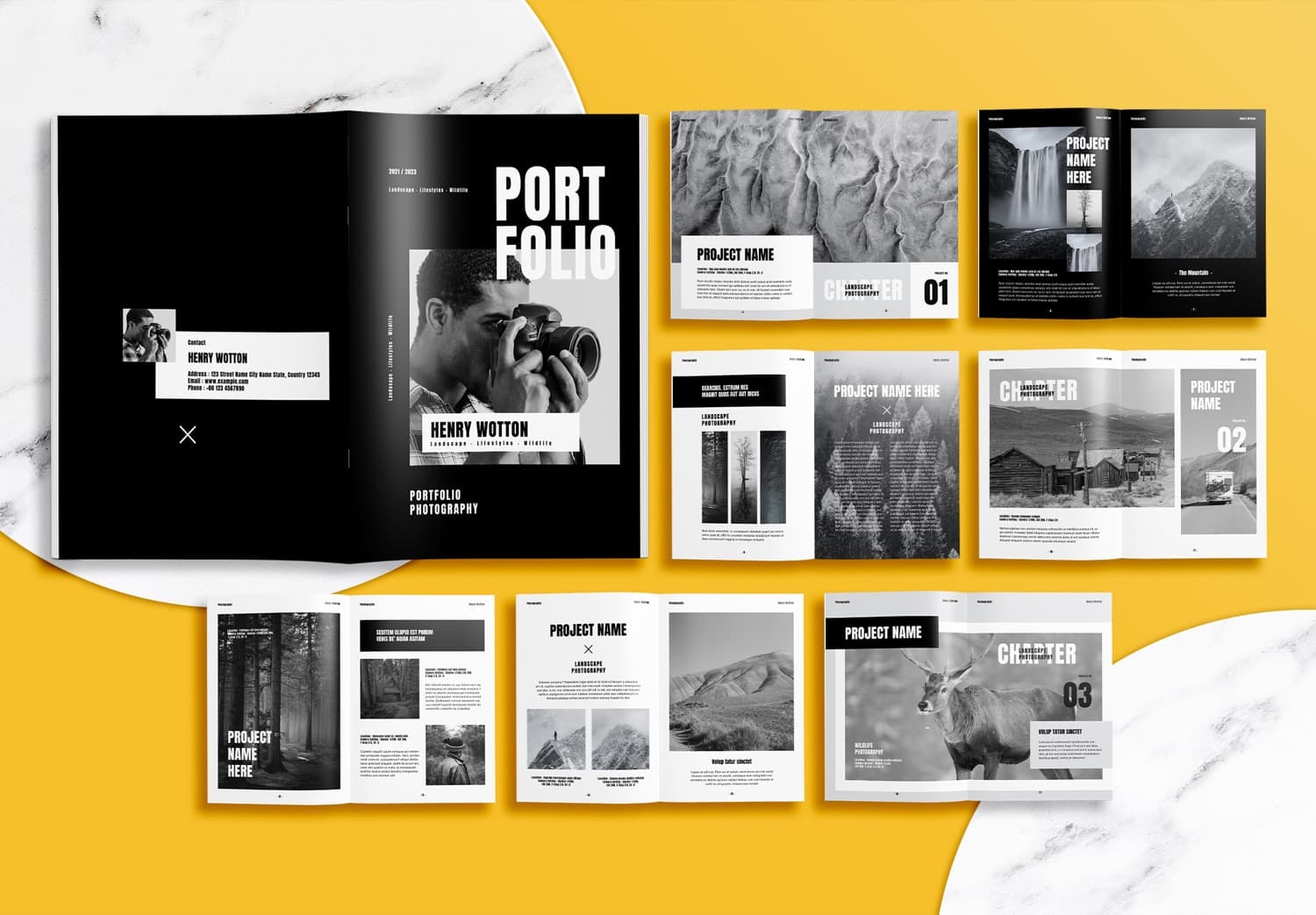 The free InDesign template photographer portfolio layout template for Adobe InDesign is an exceptional choice for photographers and anyone aiming to create a cool portfolio. Its modern design, well-structured layout, and modern typography So, your amazing portfolio is almost ready! Feel free to download and start your work with this InDesign template.
Feel free to download this template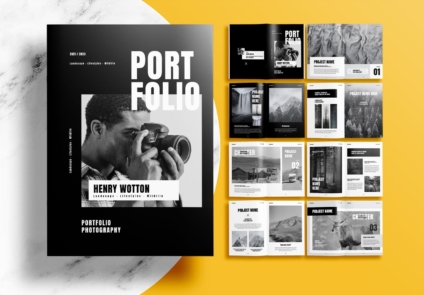 Full Version Template Details
| | |
| --- | --- |
| Design by : | |
| Pages : | - |
| Size : | - |
| File Size : | - |
| Open with : | - |
Get all beautiful images in the template
What's your reaction?
6
Smile
0
Lol
0
Wow
1
Love